HALLERNES SMØRREBRØD -
Probably the best smørrebrød in Copenhagen
Freshly made with seasonal ingredients
Mobile online casino players are constantly looking for ways to enhance their gaming experience, and one trend that is becoming increasingly popular among Danish players is enjoying freshly prepared gourmet dishes in Danish restaurants while playing their favorite casino games on their mobile devices. Denmark is known for its vibrant food scene, with a wide range of restaurants offering exquisite cuisine. Danish restaurants pride themselves on using fresh, locally-sourced ingredients to create mouth-watering dishes that are both healthy and delicious. These restaurants also provide a cozy atmosphere where patrons can relax and enjoy their meals. On the other hand, mobile online casinos offer the convenience of being able to play casino games from anywhere, as long as the player has an internet connection, you can chek real money casino apps south africa and play all over the world. This means that players can enjoy their favorite games while on the go, whether they are commuting to work or traveling to a new destination.
Quality smørrebrød in Copenhagen
At Hallernes Smørrebrød our focus is upon upholding the very best quality. We only use proper ingredients that are bought locally, and we never compromise on neither taste or freshness. Smørrebrød Copenhagen at Hallernes will always strive to be the best in regards of all of our ingredients and materials. We assure you that all ingredients have a purpose and a function, combined with the best of ryebread results in the most delightful combination of tastes. Simplicity is what makes us unique. Try our smørrebrød now in one of our stores.
Dine at our restaurant or order takeaway smørrebrød
We are to be found all over Copenhagen with stores in Magasin Kgs. Nytorv, Lyngby Storcenter, Tivoli Food Hall and the beautiful Torvehaller. Our delicious smørrebrød are served at all these nice locations. Read more and find the addresses to our stores by clicking here.
Best Smørrebrød in copenhagen
At the heart of smørrebrød lies the use of locally sourced and fresh ingredients, which contribute to its exceptional taste and quality. From succulent slices of fish, tender cuts of meat, to vibrant and crisp vegetables, every component is selected with utmost care. The commitment to using local and fresh produce ensures that each of our smørrebrød is a celebration of the Denmark's rich culinary heritage.
The creativity and artistry displayed in smørrebrød preparation are truly awe-inspiring. Chefs in Copenhagen, renowned for their mastery in this culinary art, offer a myriad of innovative combinations. Whether you prefer a traditional approach or crave bold and contemporary flavors, the possibilities are endless. The juxtaposition of flavors, textures, and colors creates a visual feast that is as delightful to behold as it is to savor.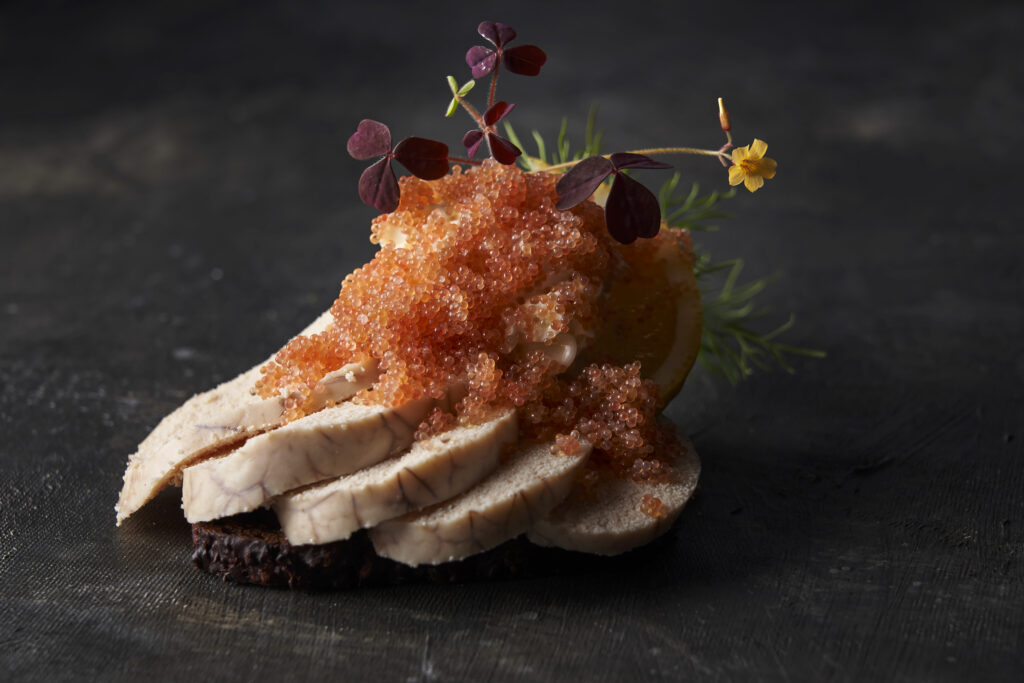 Frequently asked questions
We are here to help with the questions you might have – You may be able to find an answer below. Regarding takeaway Smørrebrød, events, catering or something third, we will find the answer. We are always listening and do our best so that you may have the necessary information.
If you wish to contact us with regards of an order, please do not hesitate with calling on +45 6070 4780 or write a mail to [email protected]. If you have any further questions you can find more contact information by clicking here.
Find the necessary contact information here, if you need any assistance ordering when planning an event. Read more about catering and events in the top of our website.
Best smørrebrød in Copenhagen does Take-Away
Elevate your company's lunch experience with our smørrebrød for corporate meal plans. Our carefully curated menu offers a variety of options, including fish, meat, and vegetarian choices, all made with fresh, locally sourced ingredients. With our smørrebrød, your employees will enjoy a nourishing and flavorsome meal, promoting productivity and well-being. Whether you opt for a traditional selection or want to explore modern variations, our team will cater to your company's specific needs and ensure a seamless and delicious lunchtime experience. The lunch arrangement wil ensure:
Fresh smørrebrød everyday
Never grow tired with never-ending combinations
Healthy and nutritional food with local ingredients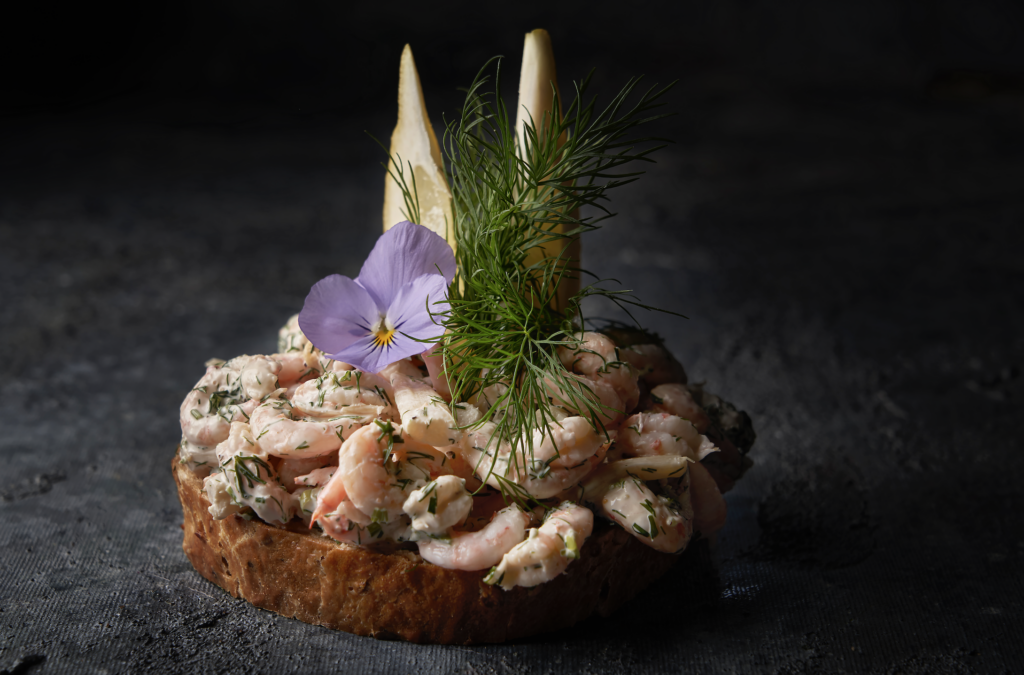 We also do take-out catering for events. Indulge your guests with our delectable smørrebrød through our catering services. Whether it's a corporate event, a wedding, or a private gathering, our smørrebrød will elevate the culinary experience and leave a lasting impression. Our expert team will meticulously prepare and beautifully present each smørrebrød, ensuring that every bite is a delight for the senses. We offer a diverse range of flavors and combinations to cater to different preferences and dietary requirements, making it a perfect choice for any occasion.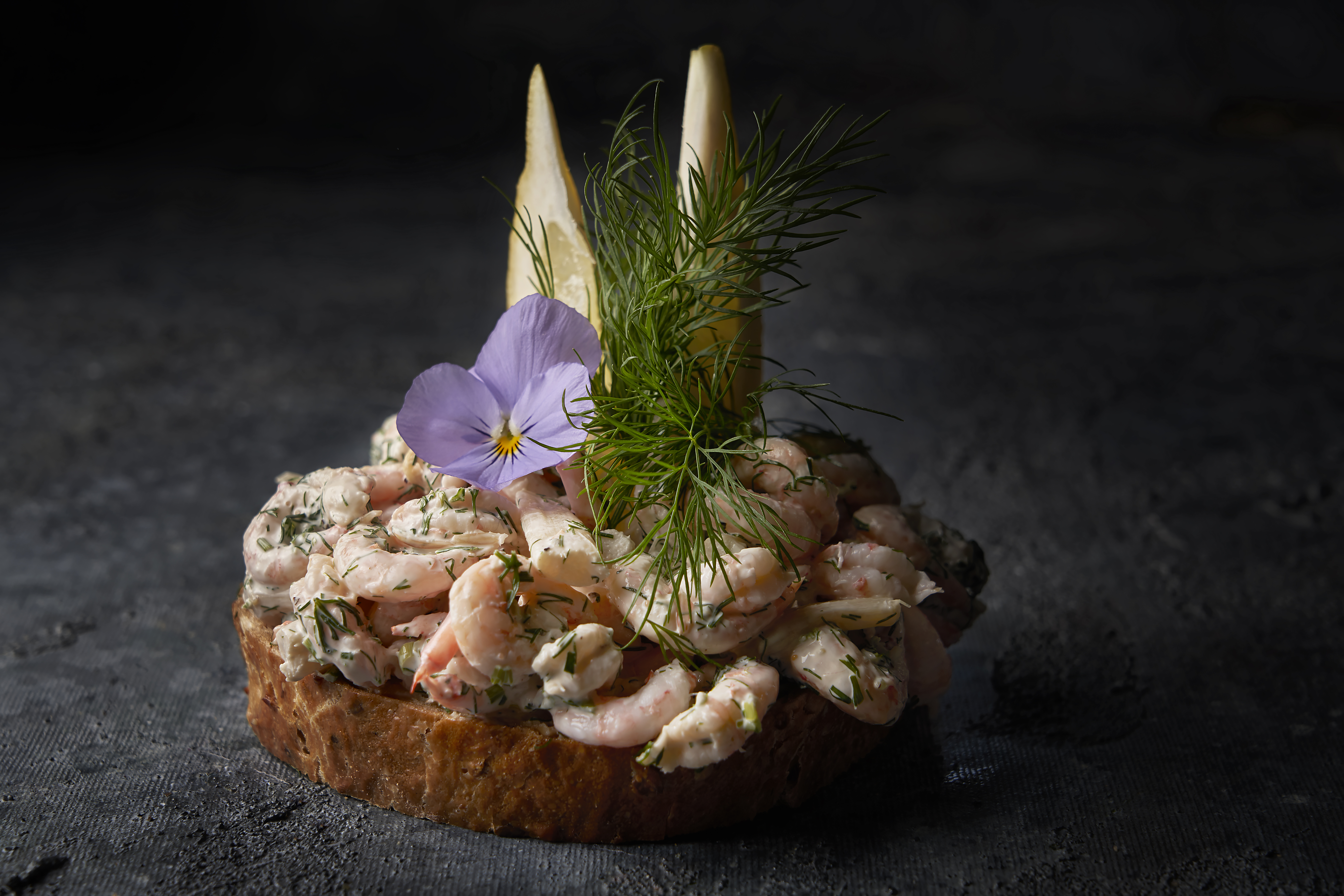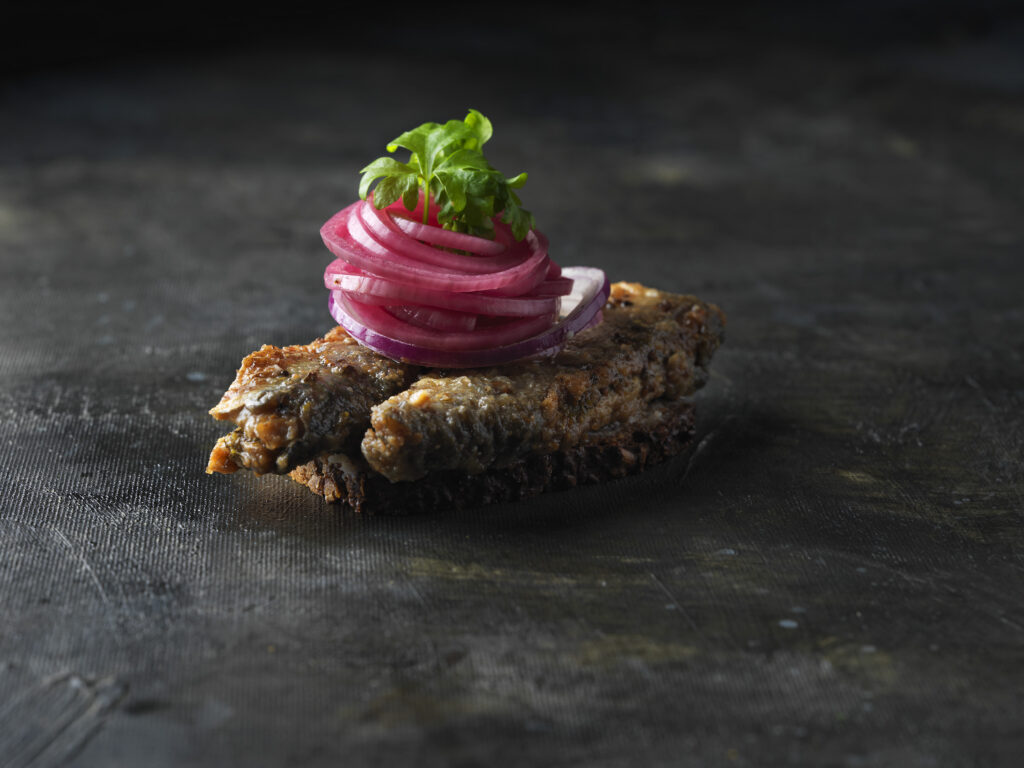 The best smørrebrød is in Torvehallerne Copenhagen
When you're seeking the finest smørrebrød in Copenhagen, look no further than Torvehallerne. Located at the heart of the city, this vibrant marketplace is the hub of culinary delights, and we are proud to be a part of it. We serve our famous smørrebrød in Torvehallerne Copenhagen, crafted with the highest quality local ingredients and infused with the flavors of Danish tradition. Each piece is a work of art, balancing textures, flavors, and colors to create a gastronomic masterpiece. It's more than just a sandwich; it's an expression of Denmark's rich food culture and a testament to our dedication to delivering the best smørrebrød in Copenhagen.
Explore Torvehallerne in Copenhagen: Try the best smørrebrød
A visit to Copenhagen isn't complete without a stop at Torvehallerne. This bustling food market, brimming with local produce, specialty shops, and tantalizing eateries, is a feast for the senses. Among the diverse offerings, you'll find our spot, renowned for serving the best smørrebrød in Copenhagen. Come explore Torvehallerne and indulge in our smørrebrød, where traditional Danish fare meets modern culinary techniques. Each bite transports you through a journey of Denmark's culinary heritage, brought to life by our skilled chefs. Embark on a flavorful adventure in Torvehallerne, Copenhagen, and discover why our smørrebrød is considered the best in the city.